For us it has become a tradition to present its stand at the exhibition of innovative building materials and technologies InterBuildExpo-2014, held in the city. Kyiv from 26 to 03.29.2014 p. First of all – an opportunity to express themselves, to introduce both exhibitors and visitors, and our colleagues from production Euroton TM, its advantages, new trends in the manufacture of bricks.
During the exhibition, visitors were presented contemporary ceramic wall materials: bricks and facing bricks TM Euroton.
TM Euroton stand of great interest to visitors and exhibitors.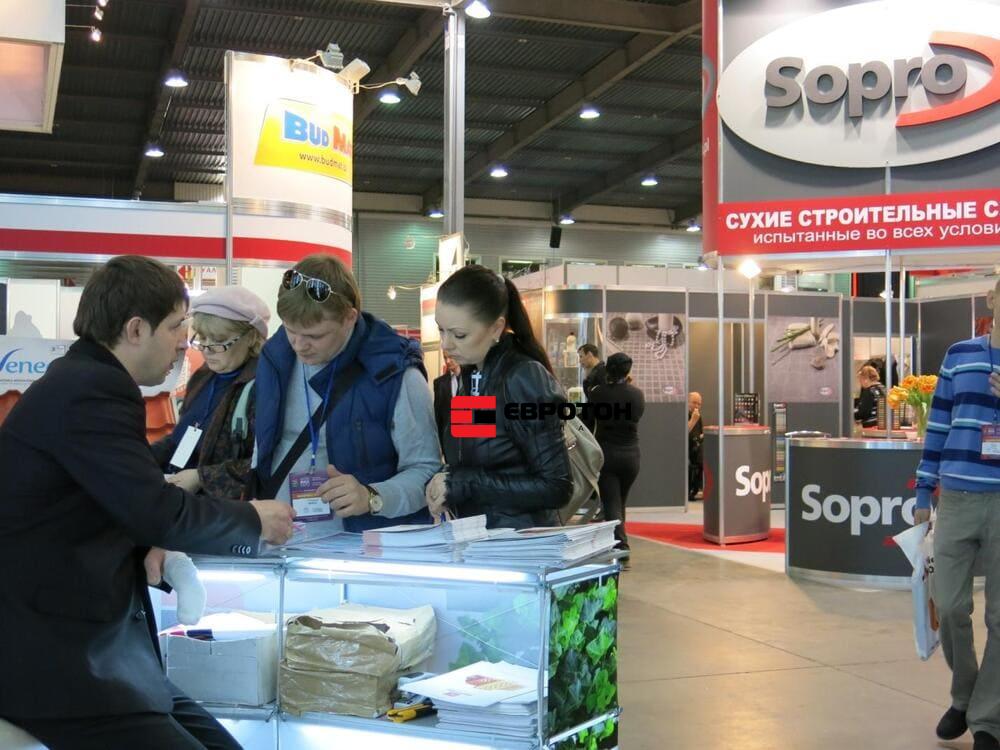 Leading managers advised construction professionals answered questions and individual developers. Interested visitors of the exhibition was presented to the objects of our bricks and was distributed advertising printed products. During the exhibition the company actively negotiated, concluded deal.
We thank all visitors of the exhibition for their attention to the event itself and our brand. We hope that our advertising materials will be useful to you in choosing a partner.