The central event of the 21st International Building Exhibition KyivBuild 2017 was the 2nd All-Ukrainian Congress of Distributors and Manufacturers of Building Materials of Ukraine. Trade bodies, architects, distributors, manufacturers working on the market of building materials from all regions of Ukraine took part in the work of the congress.
The company "Euroton" once again became an active participant of the All-Ukrainian congress of distributors and producers of building materials of Ukraine.
With an introductory welcome speech to the participants of the congress, the director of the All-Ukrainian Union of Building Materials Producers Panchenko Sergey addressed. In particular, he noted: "What exactly distributors should work closely with customers, not producers …"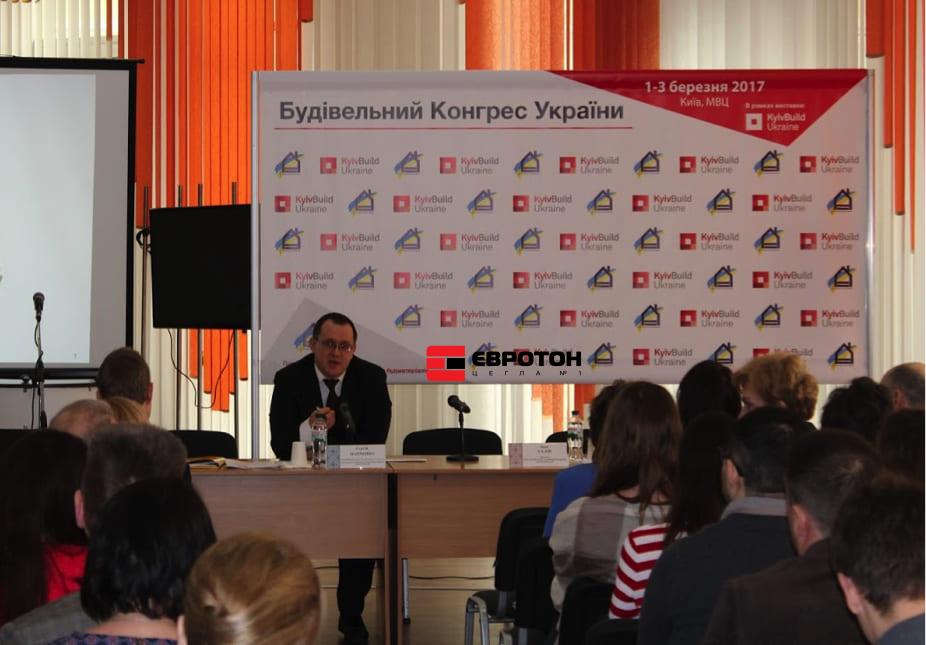 Leading specialists of the construction industry made interesting reports. In particular, director of Eurotone Yaroslav Ostrozhchuk, in his report noted that there are a number of problems in the ceramic brick market, however, despite these difficulties, the company "Euroton" continues to work and increase the sales of ceramic bricks in Ukraine.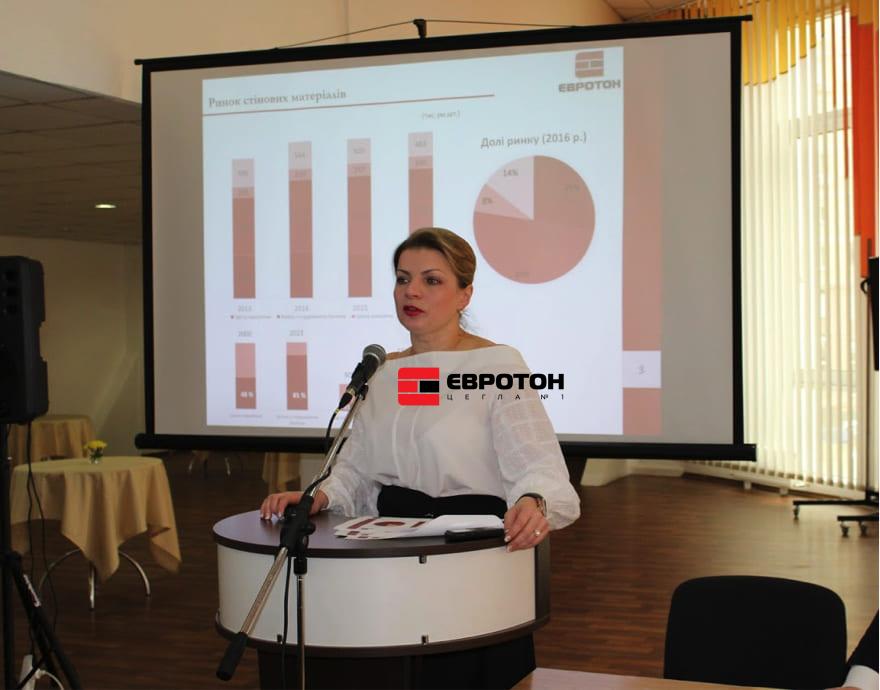 The national congress of distributors is a place where there is a unique opportunity to expand the horizons of partnership with the leading players of the market, get acquainted with modern technologies of production of building materials, expand the range of potential buyers, and find industry partners.