Brick is an ancient and reliable building material. Today on the market there are a number of solutions for the construction of a brick house or any other structure. One of them is an ordinary brick.                                                             
What are the types of brickwork?
Before you understand in more detail the laying of bricks, you need to know that each side has its own name. The smallest side of the brick block is called a stake, the middle – a spoon, and the largest – a bed. Rows of brick blocks can be spoony and pointy. The stake row is a situation when blocks lie on width. Spoon row – this is when the brick is stacked lengthwise.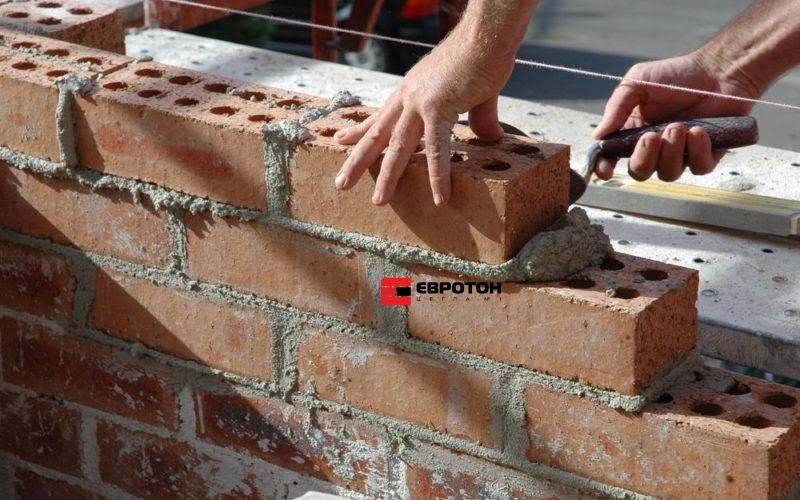 Brickwork is as follows:
Spoon dressing. This is one of the lightest layings of ordinary bricks. In the case of such masonry, the seam will be visible with a slight offset by half or ¼ brick. This masonry is done when you want to build a fence or other brick partition.                                                                                 Chain tying. Chain tying is used to build large and strong buildings. To achieve maximum strength of the walls, the masonry of the spoon row should be parallel to the seam. If done correctly, the multi-storey building will be stay for centuries!                                                                  Multi-row dressing. This method of laying building blocks is characterized by the location between the pointy rows, from 3-6 spoon rows. This fairly light mechanics is used in high-rise buildings.                                   
Lightweight masonry. The main feature of this masonry is the construction of walls at least 2 blocks thick. The free space between the walls must be filled with a special substance or material (expanded clay). This is a specific type of masonry for wall insulation.                                    
Reinforced masonry. This type of masonry is used in the construction of houses for the thermal insulation schemes construction. Reinforcement is a very strong masonry, so it is often used in earthquake zones. This type of masonry is possible only if it is impossible to increase the brand of mortar and material.                                                                                  
Decorative masonry. It is used to a greater extent to decorate facades with different patterns. Nowadays, the building is decorated with decorative masonry not only outside but also inside. In order to competently decorate your home, you need to have an experienced eye or hire an attentive craftsman.                                                                                 
Bavarian brickwork. In this masonry a special role is played not so much by the technique of laying bricks, as its color. For laying use several  brick types of different shades. If done correctly, a house with Bavarian laying will look very expensive.
How to lay mortar and bricks?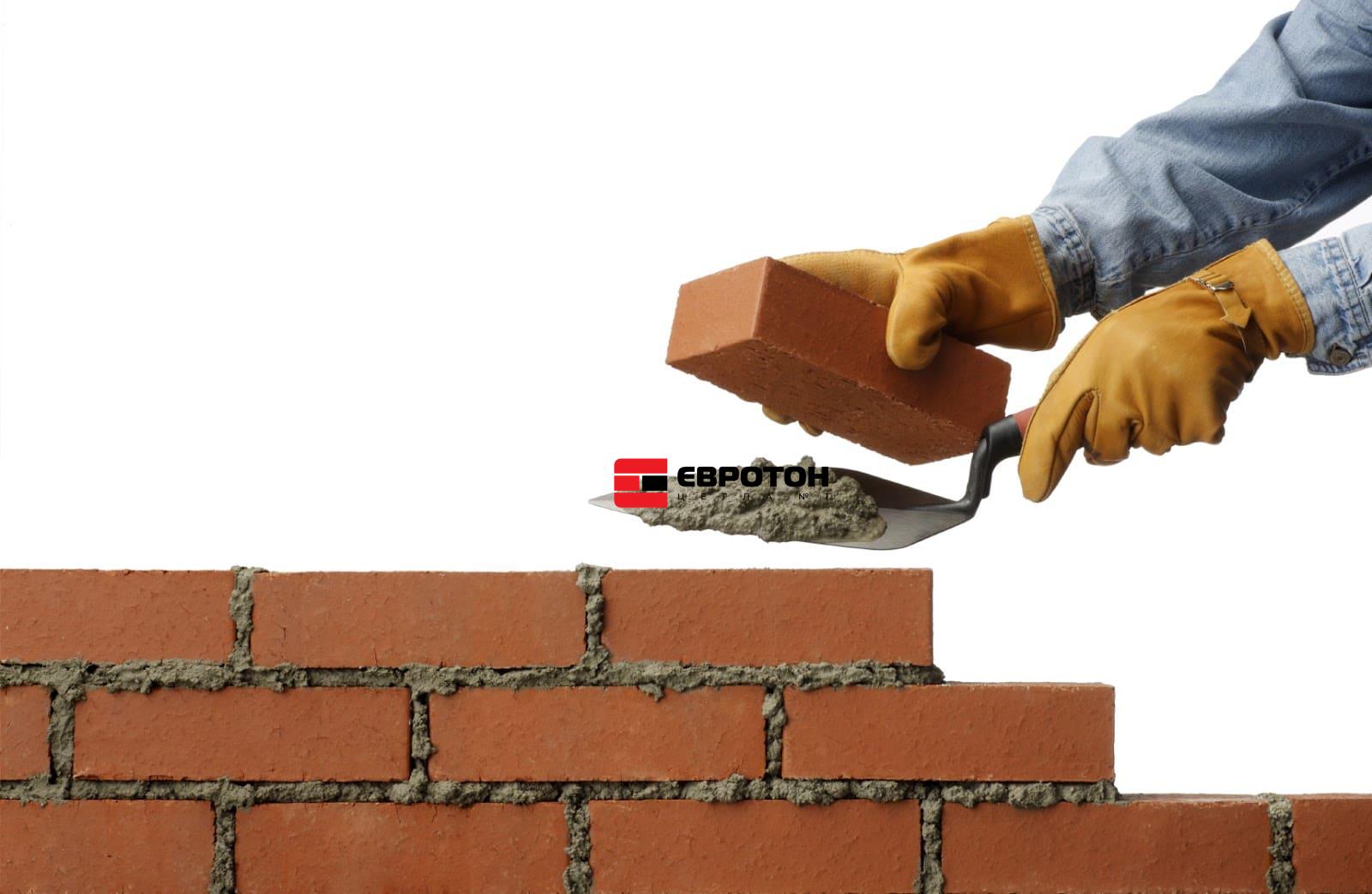 There are the following methods of laying building bricks:
The clamp method. This method is effective when building walls vertically. In a complex with a solution of rigid quality and the subsequent expansion of joints. With a distance of about 1-1.5 cm from the wall, the solution is spread with a trowel, and then the brick itself is applied to the solution. This method, although effective as a result, but also the most time consuming.   Injection. Used with plastic material. Take a brick and pressing on a solution at an angle to press to a brick exposed to it. The interval from the exposed material makes 0,8-1,2 cm. It is necessary to stack on a lateral part. After all operations, it is necessary to press a brick with a trowel. In the same way it is possible to stack a brick the point party, but selection of a solution in this case needs to be carried out by the spoon party.
Injection with trimming. As in the previous case, the procedure begins with capturing the solution on one side and pressing one to the other. But the distance here should be measured from 1 to 1.5 cm. Then you can remove the excess solution. If there is too much solution, you can cut it with a trowel. This method does not take much time and is suitable for masonry of any building.
Semi-injection. First of all, the solution between front and internal versts is laid out. After smoothing the material, you should lay bricks. Care must be taken to ensure that all joints are filled with mortar, otherwise the wall will lose its thermal insulation and waterproofing properties.