Facing brick of TM Euroton Ukrainian production
The times of typical buildings are far in the past. The time has come for modern buildings and architectural excesses to follow up. It's time for individuality. And nothing will cope better with this task than facing brick. After all, it is the one who can embody all the expectations of aesthetic requests. The architects have a vivid imagination, therefore, the requirements for facing bricks are significant. First of all, the visual effect, since its main task will be to create an individual style of the house. But, one should not forget about the stability of strength. The manufacturing company Euroton is imbued with all aspects of brick making and the pleasure of significant requirements.
Face brick manufacturing technology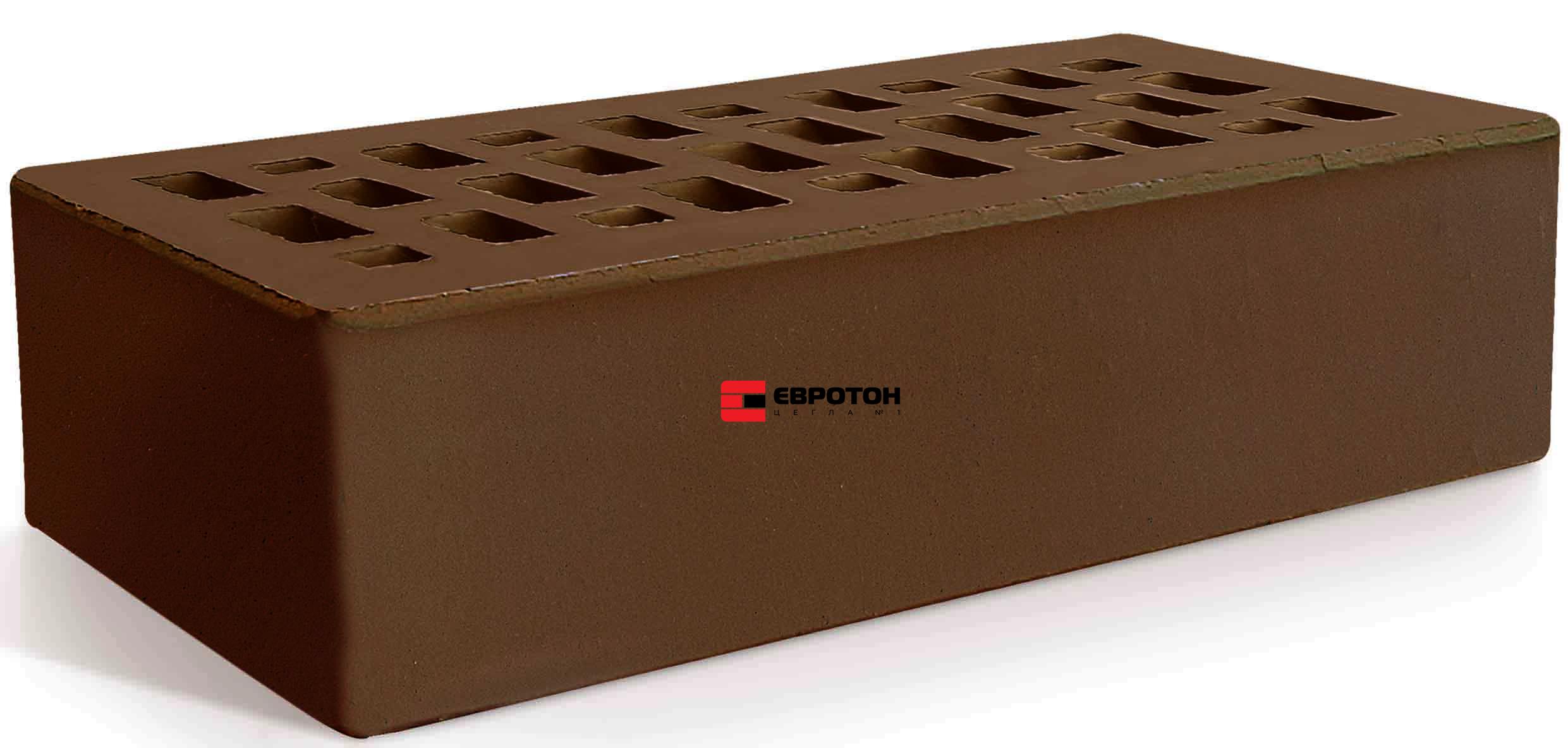 Let' start from the beginning. And first there was the raw material. And it, according to the standard of our company, is mined in the ecologically clean region of Ukraine – the Carpathian region. We do not change our principles and put the safety of our products at one of the leading places. Therefore, in the production we use combinations of different types of clay to create different colors and shades of bricks without involving artificial dyes in the process. So, facing brick originates in natural depths and occupies one of the first places among all facing materials. We monitor not only the quality of the main component of bricks, but also carefully approach the maintenance of a consistently high level of our company. The priority of our plant is highly qualified personnel and well-functioning automated high-tech work. And the best technological developments of Lingl and Siemens are a reliable assistant in our work. So, the clay is obtained, the combination is established, the actual production can be proceed . By carefully combining all the ingredients, we get a ready-made mass for shaping, drying and sintering. The output is a facing brick with consistently high characteristics: strength grade M150-M250, water absorption 6-12%, frost resistance F50 – F100, thermal conductivity 0.42-0.45, density 1300 kg / m3. These indicators correspond to all European standards.
Features and Benefits
It should be noted that the Euroton company uses equipment that was designed specifically for us, taking into account all the multitasking and introducing purely individual characteristics.  Therefore, it is possible to buy facing bricks from our company in several versions: sizes can vary from standard single to thickened ones; brick shapes can be in the form of a classic rectangular parallelepiped and with cut or rounded corners; color – a wide range from yellowish to dark brown and red. And facing brick, which can be made under individual orders, is very popular. After all, with its help, you can satisfy all the most daring ideas of architects and use it not only on the facades of buildings, but also for interior finishing work. Even construction details with different contours and polygonal or rounded corners can be built with ease. It is worth noting that when using Euroton's facing bricks in the construction, a comfortable microclimate in the house will be provided and no atmospheric influences are scary. And the appearance will remain worthy for a long time without additional costs. We are responsible not only for manufacturing, but also for reliable packaging and delivery of finished products. Ukraine is a country with a well-developed distribution network and it is possible to buy facing bricks from the manufacturer in any corner of it. And Kiev is no exception. At the same time, the price remains stable.
Color, size, texture of facing bricks
Despite the use of only clay in the manufacture of facing bricks, Euroton technologists have developed special recipes and proportions of its various types, and the addition of natural dyes can generally change the usual idea of bricks. 
The most popular are several color collections: peach, brown and red. And their successful combination always appears in a winning light. As to the shapes, everything is even more diverse.
Our company is not limited to making a red product, and standard solid brick is not a priority for manufacturing. Increasingly, we receive orders for a lightweight version of facing material of various shapes and configurations; we don't need remind you of the shaped bricks popularity of course. After all, if there are complex elements with rounded, beveled or pointed corners, the use of shaped bricks will solve everything without much effort. And special care for such a building material is not needed, given that such a structure will keep its appearance and stable high-strength indicators for many years. Thus, the products of the Euroton company are able to satisfy all design tasks in construction and reconstruction.