EUROTON received a memorable award – a diploma of appreciation for its contribution to the development of construction in Ukraine according to Build Portal. The company was evaluated for its social position and development.
First, Euroton was awarded for high growth and development:
one of the leaders in the brick market;
high standards of work;
introduction of new technologies;
Secondly, the company was noted as socially responsible:
support for independent coverage of construction in Ukraine;
promoting business development and business culture.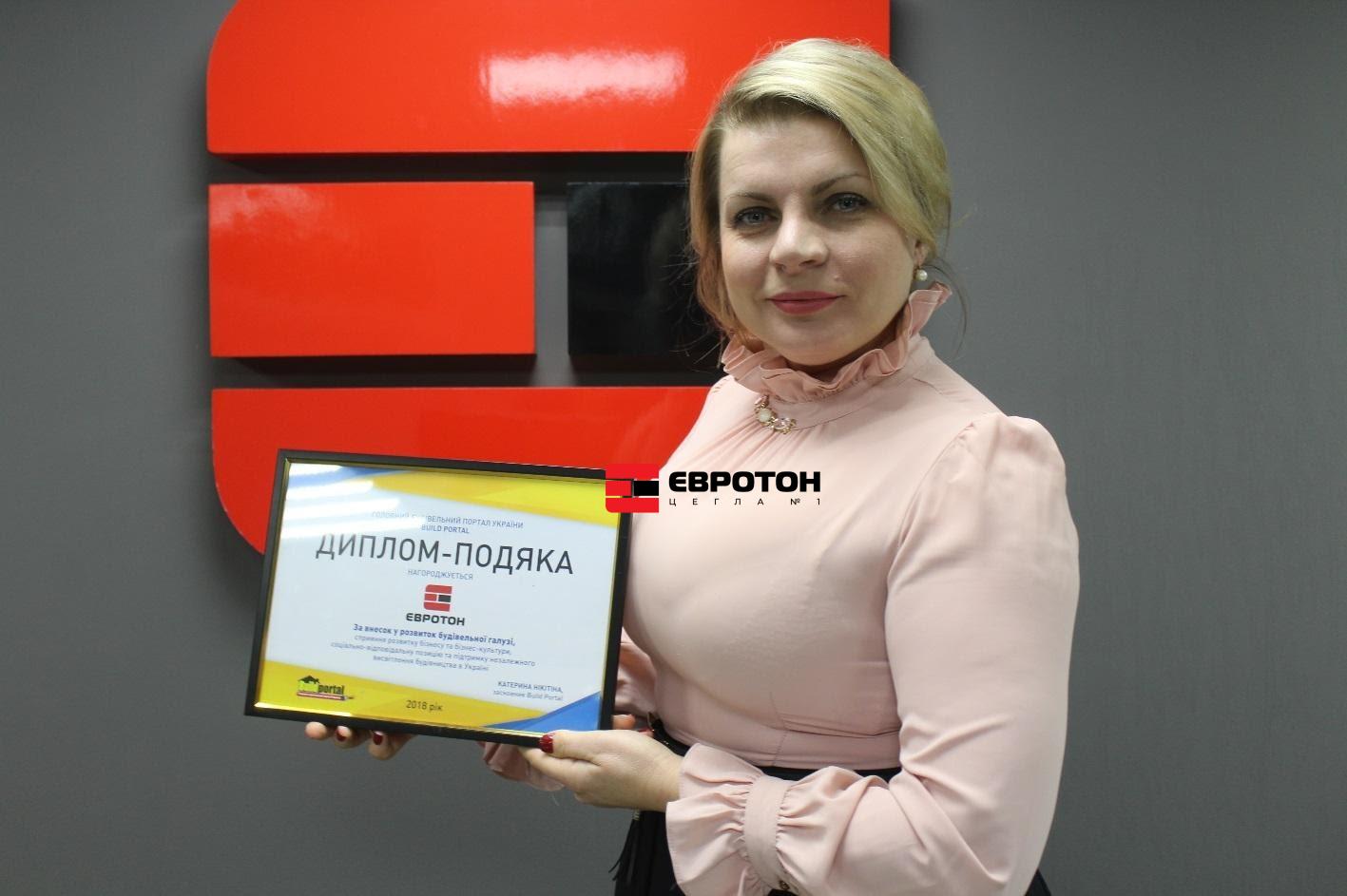 Build Portal marked the most active companies in 2018. The portal noted that thanks to the awarded companies and, in particular, Euroton, the construction industry in Ukraine is developing, and 1 million readers of BildPortal have the opportunity to read true, unbiased market news every month.
For its part, Euroton expresses its gratitude to our partners for the high appreciation of our work and hopes for the preservation of the established friendly relations and further mutually beneficial, fruitful cooperation.
We hope that in 2019 we will be able to change the situation in the construction industry for the better and continue the development of our country.